PRESS
Press Kit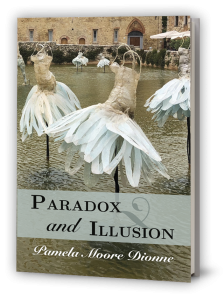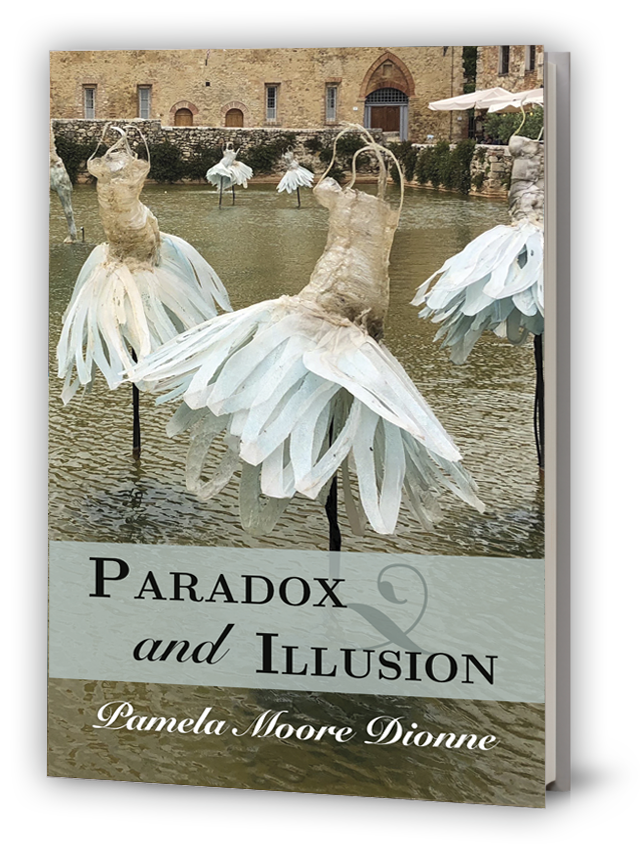 PRESS CONTACT
Pamela Moore Dionne
PO Box 1820
Port Townsend, WA 98368
360-774-1020
PRESS RELEASE
PO Box 1626
Georgetown, KY 40324
502-603-0670
Finishing Line Press is proud to announce the publication of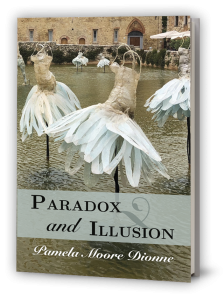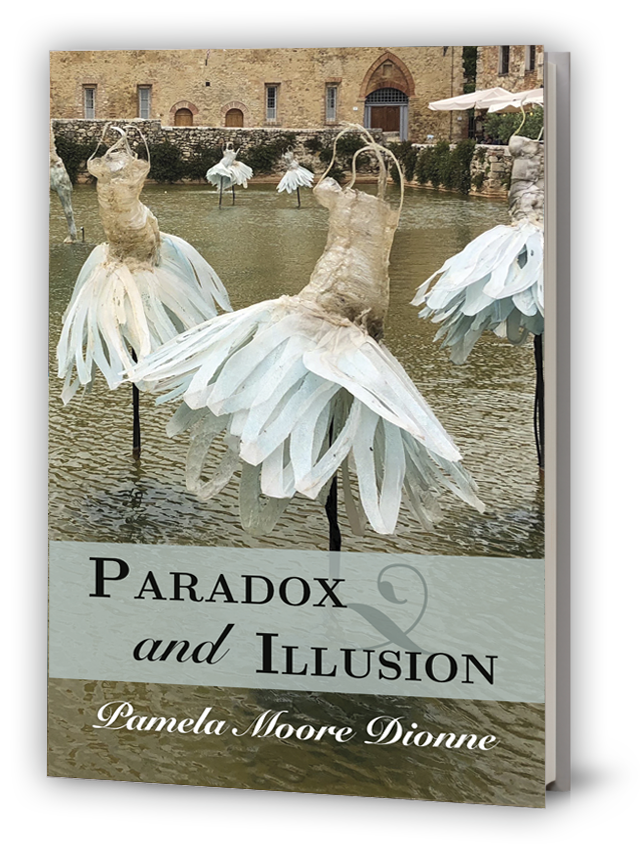 Paradox and Illusion, a collection of poems
by Pamela Moore Dionne
Paradox and Illusion, a new collection of poems by Pamela Moore Dionne, invites readers to explore the connections between human and nature, science and spirit, myth and history.
In her poem "Pleiades," Dionne writes,
"We pirouette like comets,
free spiraling through atmospheres
we create and interrupt, leaving shallow
footprints in our wake."
"To read the poems in Paradox and Illusion is to be swept into such a pirouette and to spiral from what is ordinary into transformative landscapes, sexual energy, even the spheres of the universe, leaving, of course, barely a trace."  – Sheila Bender, author of Behind Us the Way Grows Wider
***
"Saturating the senses, Paradox and Illusion explores a woman's marriage to the land, to the beloved, to the intricate and defining patterns of science that we cannot escape. This is a collection of praise measured by grief, as Dionne leads us to the moon, to the earth, and then back to the sky. I would take this journey with her a thousand times." – Lauren Davis, author of Each Wild Thing's Consent
***
This poet is pulled from the house to confront and experience the world as it is: an endless sky meeting a mountain range, galaxies, bird glimmer, ashes; the mysteries and thrumming of a long marriage. Your moment when it finds you, she tells us, will bring you to your knees, and you feel her authority is well earned. She's trod the pathless path on her roan. She's entered the first language of shadow, rain, and bones and returned with stolen fire. – Kathryn Hunt, author of Long Way Through Ruin
***
Poet, author and visual artist Pamela Moore Dionne's work has appeared in a number of journals including Shenandoah, The Crab Creek Review and Pontoon. She was a Jack Straw writer and received their Artist Support Grant to record a CD of her Sabina Spielrein Ghazal series. Dionne earned a Centrum Foundation residency and a Washington State Artist Trust Gap Grant. Her visual art has been published in journals and presented in one-woman shows. Her first chapbook, Paradox and Illusion will be released in August 2020 by Finishing Line Press. Other credits include founding and managing the online art & literature journal Literary Salt from 2000 through 2004. Dionne received her MFA in creative writing from Goddard College. Information about upcoming readings, workshops and publications can be found at www.pamelamooredionne.com.
Media Contact
Leah Maines, Director
Fishing Line Press
PO Box 1626
Georgetown, KY 40324
Phone: 502-603-0670
Author Contact
Pamela Moore Dionne
PO Box 1820
Port Townsend, WA 98368
Phone: 360-774-1020